Looking for fast and healthy breakfast ideas? Use these 3-ingredient recipes to make the most important meal of the day also the tastiest.
Eggs on the Green
We'll keep this one pretty simple. Take an avocado and cut it in half. Place the two halves on a baking sheet and crack an egg into the center of each avocado (expect a little run over!). Bake on the middle rack at 450 for 10 to 12 minutes. That's it!
Filling Green Smoothie
This green smoothie is packed with fiber, iron, and good fats. We love that it uses avocado for an extra creamy texture. We add a little pineapple to ours to act as a natural sweetener!
3 Ingredient Healthier Pancakes
Did someone say gluten-free pancakes? These delicious flapjacks are free of anything artificial and can be made in just minutes.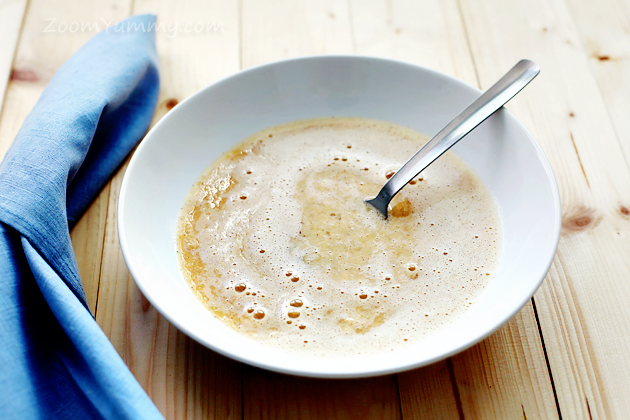 Eggs and Spinach with Sweet Potato Hash
This super simple recipe makes a great, low fat - high energy breakfast that gets your day started right. Start by preheating your oven to 350 degrees. Cut your sweet potato into 1/2inch cubes and cover in light cooking spray before roasting in the over for 25 - 30 minutes.
While those are cooking, scramble 3 egg whites. We like to mix in a handful of spinach into our eggs as they cook. If you time it right you can pull your potatoes from the oven and top them with your eggs and spinach. Viola! A healthy protein-packed dish to fuel your day.
Grab-n-Go Egg Muffins
Grease up that muffin pan and bake yourself some super tasty and convenient egg muffins. These bad boys are paleo and packed with protein.
Overnight Oats
This super easy recipe takes almost no effort and is perfect if you don't have time in the morning.
In a mason jar put in 1/3 cup rolled oats, 1/3 cup milk and 1/3 cup of plain yogurt. Leave overnight. That's it! We like adding a few blueberries or other fresh fruits to add flavor!

3-Ingredient Energy Bars
If you love a little sweetness in the morning then you'll love these three ingredient energy bars. They utilize fruit for sweetness and almonds for protein and good fats.